The Implementation of Digital Transformation in Finance
Sarah Dawson, CFO Tech Outlook |
Tuesday, April 06, 2021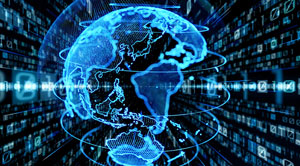 Digital transformation is the process by which an industry, business, or service embraces digital methods to change, be more accessible, and grow.
FREMONT, CA: The COVID pandemic has forced the economy, businesses, and services to go through significant changes to stay relevant, boosting the adoption of digital transformation. Many tech companies are creating solutions for other organizations to remain relevant, and many industries are adopting digital means to keep their services working while maintaining social distancing protocols.
The finance sector experiences a major transformation in its operations among all the other industries impacted by digital transformation. As an industry that was dependent on manual work and person-to-person contact, digital transformation has been a new experience, and innovative technologies such as artificial intelligence, IoT, blockchain, and machine learning have disrupted this sector.
Here are four ways digital transformation is transforming the finance sector:
Digital Signature
Digital signatures are taking over wet paper signatures, and government-issued stamps are replaced with electronic stamping facilities. The entire documentation process is carried out digitally. Also, most businesses prefer digital contracts instead of paper contracts.
AML/CFT Checks
Manual processes are now being taken over by digital processes, from automating the customer on-boarding process to authenticating the customer's identity to running AML and CFT checks. Banks are implementing AI-powered bots to replace customer care services and identity theft. AML checks are also processed virtually using advanced technologies. Blockchain is also used to validate transactions in the crypto industry.
Digital Identity
Digital KYC for identity verification and authentication plays an important part in the customer on-boarding process. KYC has become necessary to take part in online and digital transactions. Biometrics are also replacing passwords/PINS and code to guarantee security.
Blockchain
Security and identity verification is becoming crucial, making blockchain technology vital in the financial industry. Blockchain is immutable, thus paving its deployment in the identification and verification process. This solution can also be improved when integrated with AI and other innovative technologies.